July 4, 2022
8 Best Star Rating Plugins for WordPress
Best WordPress star rating plugins, having support to ensure that your article stands out in search engine results, hence increasing the click-through rate.
There is no doubt about how simple WordPress solutions make it to run a website or blog. Not only do small businesses utilise it, but large businesses are now investing in WordPress sites due to the breadth of management options available. Launched as a tool to help content writers improve their typography, WordPress has evolved into the ideal platform for building any type of website, with millions of users worldwide and millions more to come.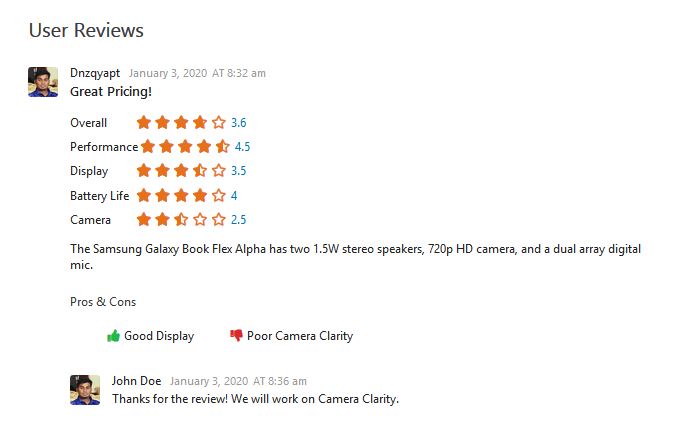 Can any other open source project provide the same promise that WordPress does? Consider the novel ways in which it has aided millions of people in building goods entirely on their own.
Another significant advantage of utilising WordPress is that you gain access to hundreds of plugins that help you create a more user-friendly website. These plugins provide functionality that WordPress does not include by default. Additionally, this means that you can explore hundreds of plugins that provide comparable functionality but with slightly different capabilities. Today, we'll discuss one of those features — Star Ratings. Additionally, we'll discuss different WordPress Star Rating Plugins that you can use on your website.
Although there is a built-in WordPress feature called "comments" that functions similarly to ratings, there are a few drawbacks that all contribute to decreased engagement on your website;
Comments are written text, so they take time to write. There is always a chance that your visitors will abandon the page rather than spend additional time commenting on your product.
The comments section should contain useful information; otherwise, you will spend additional time deleting irrelevant comments.
Misleading comments can easily harm your brand, and there is a good chance that they will.
On the other hand, by utilising star ratings, you can make it really simple for your users to provide their thoughts. They can leave their opinion on your blog or website with a single click. Today, it is critical for e-commerce sites to provide star ratings, as online shoppers rarely take the time to leave product reviews.
If you're convinced and wish to investigate WordPress star rating plugins, there are numerous options available online. But we've picked out some of the best ones based on how easy they are to use and how much they can engage your customers.
The GD Star Rating system is extremely dynamic, adaptable, and offers multiple rating levels. This rating plugin enables you to encourage people to rate virtually anything on your blog. GD Rating scans your website for potential rating entities and associates each entity with a variety of rating types.
The most fundamental method is the star rating.
Addons can be used to enhance the user experience. For instance, you may use extensions to integrate comments, posts, the Shortcake UI plugin, RSS, Rich Snippets, and Dynamic Load.
You can use the "Posts and Comments" extensions to enable the "sort by rating" feature.
It offers each of the following for free:
You will get 2 image base sets and 20 font-based icons
The plugin comes with a set of built-in templates
You're getting a short-code for rating list as well as for rating block
You may want to opt for the Pro version for better flexibility. The Pro version supports:
BuddyPress integration
Thumbs rating system
bbPress integration
Dummy ratings,
More fonts, and many other features
WP Post Rating is a highly beneficial and simple-to-use free plugin that has already been installed over 100,000 times.
It includes a variety of rating pictures, including 5-star, thumbs up, and thumbs down.
Additionally, you can utilise bars, squares, numbers, or hearts to enhance the appeal of your design.
This plugin enables you to customise the rating value associated with each rating option.
Additionally, you may add a restriction to avoid ambiguity – allow eligible customers/visitors to rate your page/post.
While Yet Another Star Rating may appear mundane, it contains some unique features. The star rating plugin is based on "RateIT," a jQuery plugin, which alone is sufficient to distinguish it. You can write your own evaluations and/or allow users to vote on posts, pages, and items, among other things.
YASR incorporates user ratings into Google's search indexing, which means that each time a user reviews your product, your ranking improves.
You can set numerous star ratings to draw attention to specific features of your website.
Star Rating is a simple yet effective WordPress plugin that gives you complete control over how your rating is displayed.
You can show the rating anywhere you want using shortcodes.
It enables you to set a limit on the number of ratings per visitor. You have the option of making it unlimited or limiting it to one rating per visitor.
Because the WordPress admin panel is responsive, this plugin may be used on any device.
The Like Button Rating plugin is ideal for website owners who wish to increase the virality of their page ratings. That is, you can add ratings to pages, forums, posts, WooCommerce products, custom post types, and even comments. Additionally, it is simple to use and has a variety of custom button themes!
The plugin settings offer close to 80 parameter options
Like Button Rating offers voting statistics and reports in real-time.
Supports Google Rich Snippets!
100% mobile friendly plugin
BuddyPress Integration
The MN Star Rating plugin is designed to ensure a seamless user experience. Although it is the most difficult of the lot, a Webmaster can install and utilise it reasonably quickly. AJAX is incorporated into the plugin, which:
Helps make user-experience more fluid
CSS of the rating can be customized for immersive experience.
Star Rating KK The WordPress plugin contributes to the more animated and user-friendly on-page experience of your visitors. Additionally, it emphasises the importance of each rating.
The plugin includes support for Google Rich Snippets, which ensures that each rating is indexed by Google.
It includes a variety of animations when the mouse is moved over the stars.
It enables you to configure the number of stars.
There is an optional sidebar widget that displays your page's most popular content.
This plugin has more than 65k active installations and continues to increase in popularity. The plugin provides you with all the tools and choices you require in a star rating plugin. It's a convenient approach to get general comments on blog content, and it also helps raise click through rate from organic search, as rich snippets stars display there, making it stand out from the competition!
Rating Widget includes a plethora of features. You may wish to verify it for yourself and determine whether it is worthwhile to pursue. The only drawback is that this plugin's name is splashed everywhere.
To remove the branding, you must pay $3.99 each month. It is, however, packed with features and allows you to increase your tier status to have access to even more.
Key Features:
Post Ratings
Page Ratings
Comment Ratings & Reviews
WooCommerce Product Ratings
BuddyPress User and Activity Ratings
bbPress Forum Ratings, Replies and Users (PROFESSIONAL plan)
Custom Post Type Ratings
Author Review Ratings
Conclusion
These are some WordPress Star Rating Plugins that were created specifically for your needs. Although they serve distinct objectives, there are hundreds of plugins available. Or, if you like, you can just install the finest one by following our recommendation: The GD Rating System is our Editors' Choice for the finest WordPress star rating plugin.
And if you want to create your own plugin, you can do so by learning to code and referencing existing WordPress code. Because WordPress is open source, it gives you a solid framework for adding different kinds of plugins, making websites faster and easier to use, and optimising them.
If you have any questions or comments, please post them below, and don't forget to rate this article on the WordPress Star Rating plugins using the star rating widget. Your input is critical to us, as it assists us in improving our website.